Save the Date for

2015

25th Anniversary Celebration


25th Annual House Tour

Saturday, October 17, 2015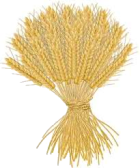 Discover the beauty of Bucks County on the Trinity Autumn House tour!
Save the Date for 2015: Saturday October 17th, 2015
10:00 am to 4:00 pm, rain or shine.
As part of the 25th year's celebration of the Tour, we are offering five beautifully diverse properties with a wonderful mix of historic, renovated, and repurposed houses and structures. Additionally, we are welcoming our guests to Trinity Church to hear a lecture and short concert given by Tim Harrell, Music Director, on Trinity's beautifully handcrafted Opus 17 pipe organ.
Proceeds from the tour this year will help to fund Trinity's local, regional & international mission and Peacemeal, a ministry of Trinity Church that has been providing meals and hospitality to persons with HIV & AIDS for over twenty years.
Complete details with online and mail-in ticket ordering will be available around Labor Day.
v3